Promising the Sun, the Moon and the Stars…
…and delivering!
The San Diego Astronomy Association (SDAA) is a non-profit educational organization established and incorporated in 1963. The purpose of the SDAA is to further the education of its members and the general public in the subjects of astronomy and the related space and physical science, and to increase public awareness and enjoyment of these sciences.
SDAA membership is composed of people from all walks of life who share a common scientific interest. Many have built their own telescopes. Some are involved in school and civic activities. Some conduct research for professional organizations, while others just enjoy the serenity of a night under a canopy of stars. Whatever a member's interests, all share a common fascination for the mysteries of our universe and a willingness to exchange and share the results of practical observational experience. Join SDAA!
The SDAA holds regularly scheduled activities. On the third Wednesday of each month, an educational lecture Program and general meeting is presented for its members and the general public at the theatre at the Mission Trails Regional Park. Regular Sky Observing sessions are held at our 10-acre site in the East County at Tierra del Sol, and the Club's 22-inch reflector and 8-inch refractor are available for use by any member trained in their operation. "Star Parties" are held for schools and youth groups, and members meet on the first Wednesday of the month at the Fleet Science Center in Balboa Park for presentations and public stargazing. Members conduct astronomy seminars for educators, mirror and telescope making classes, and seminars in observing and astrophotography. Visitors are always welcome and encouraged to participate in all SDAA activities.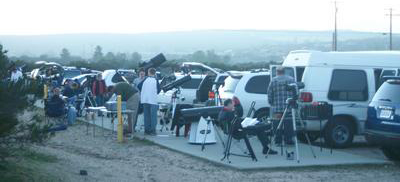 SDAA Members setting up for the 2005 Messier Marathon
at the club's dark-sky observing site at Tierra Del Sol.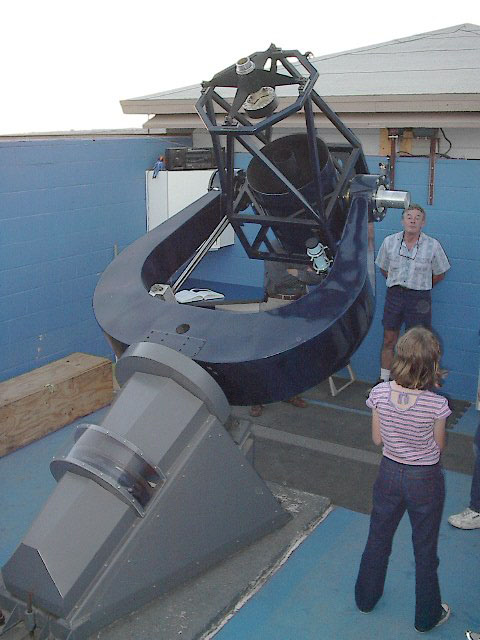 TIERRA DEL SOL, OUR DARK-SKY OBSERVING SITE
Public Star Parties are held during the dark of the moon at Tierra del Sol, the Association's dark-sky observing site in rural East San Diego County. The Club 22″ Lipp Ritchey-Chretien reflector is available for club members and hosted during Public Star Parties for visitors. Plus, the Observatory Director periodically hosts a training class for the Club scope. More…