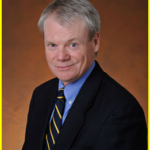 Due to the ongoing Covid-19 crisis, the annual SDAA banquet is going to be held virtually on February 20th. To register for the event see this link.
The banquet will be held via Zoom on Saturday, February 20th from 6:15 to 9:00 pm, and we're excited to announce that our guest speaker will be Blaine Baggett, an Emmy award-winning producer. Mr. Baggett is a JPL Fellow, now focused on creating documentaries about space exploration. In his previous role as JPL's Director of the Office of Communication and Education, he is widely credited for leading a major transformation of JPL's communications activities, especially in the area of television and the worldwide web, resulting in numerous Webby Awards.
In addition to Mr. Baggett, we'll have entertainment, auction and raffle items.
The banquet is our big fundraiser for the year and we're counting on you to make it a success. You can help by making a donation of cash or an item that can be auctioned or raffled off. All donations are tax-deductible and you'll receive a donation letter from the club. You can make a cash donation now by clicking on this link: Donate Now
If you have an item you think may be suitable for the auction, please let us know.
Thank you all for your support during 2020,
Your SDAA Board of Directors
---
Our speaker in 2020 was Dr. Vishnu Reddy.
The SDAA would like to thank our donors for their contributions to the 2020 Banquet!