SDAA Outreach Special Interest Group (OSIG)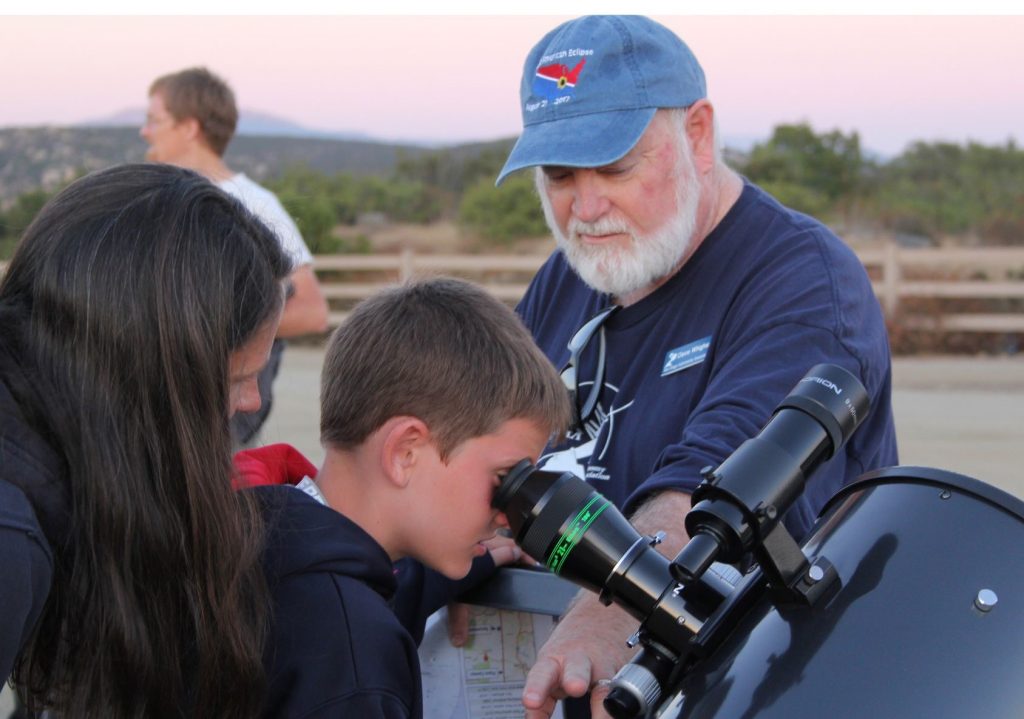 The San Diego Astronomy Association has a rich history of "reaching out" into our community, and making our universe accessible with a telescope and eyepiece during "in person" star gazing events, as demonstrated in the photo on the right. Following a year of shutdowns and frustration, we are now, as of July, 2021, able to Re-Open our "in person" outreach program in a few of our traditional public venues.
Our normal programs will hopefully return to all of our host venues soon. When agency policies allow, we will be there to share the sky with everyone, in person. Our currently re-started programs include Stars at OakOasis, Stars at Sycamore Canyon (Gooden Ranch, Hwy 67), KQ Ranch in Julian, and at our own property, Tierra Del Sol Public Night. New details for these programs are now listed on our Public Calendar, link included below.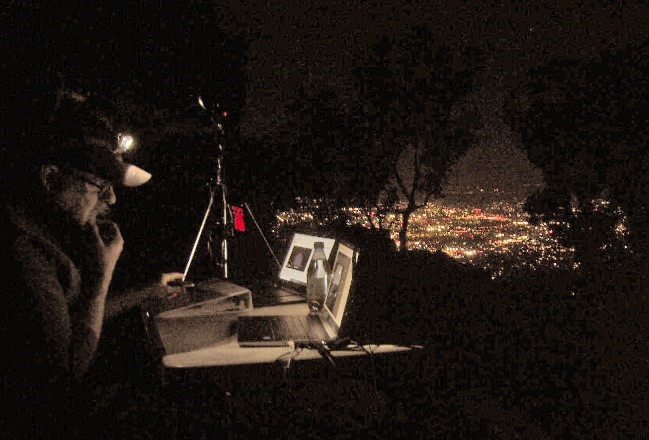 While unable to meet in person during this last year, we moved quickly to establish virtual live stream programming, using the YouTube format to share and discuss a variety of celestial images from sites like Mt. Helix Park, pictured below.
As we now re-open our traditional events, the SDAA also intends to contnue our live stream programing, known as "Electronically Assisted Astronomy."
The forum has proven quite successful sharing the sky virtually, with thousands of people otherwise unreachable during 2020.
---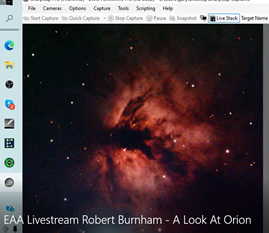 We are excited about restarting our "in person" outreach program, and we anticipate the crowds will quickly return to each venue as it is re-opened.  We have also made hundreds of new friends through our virtual events, and will continue to host on-line programs when possible.  Follow us here, on our website, and on our various social media links. We invite you to come out and join us, "in person" or "on line".
Event details for all of these opportunities is posted on our calendars at the following links:
Link to: Public Event Calendar
Link to: SDAA YouTube Channel
Note to Members: With our Outreach Program moving forward once again, there will be lots of opportunity to support old fashioned "Hands On" astronomy as well as our Virtual Live Stream programs. Come out and partake in all of our great programs. Become part of the SDAA Outreach Program legacy! Please send questions or comments to: [email protected].
Link to: Private Event Calendar