SDAA Outreach Special Interest Group (OSIG)
COVID-19 Era
The San Diego Astronomy Association has a rich history of "reaching out" into our community, and making our universe accessible with a telescope and eyepiece. Now, in the COVID-19 Era, the structure and acceptable practices for educational and public programs have radically changed, and the SDAA Outreach Program has adapted to suit these new conditions.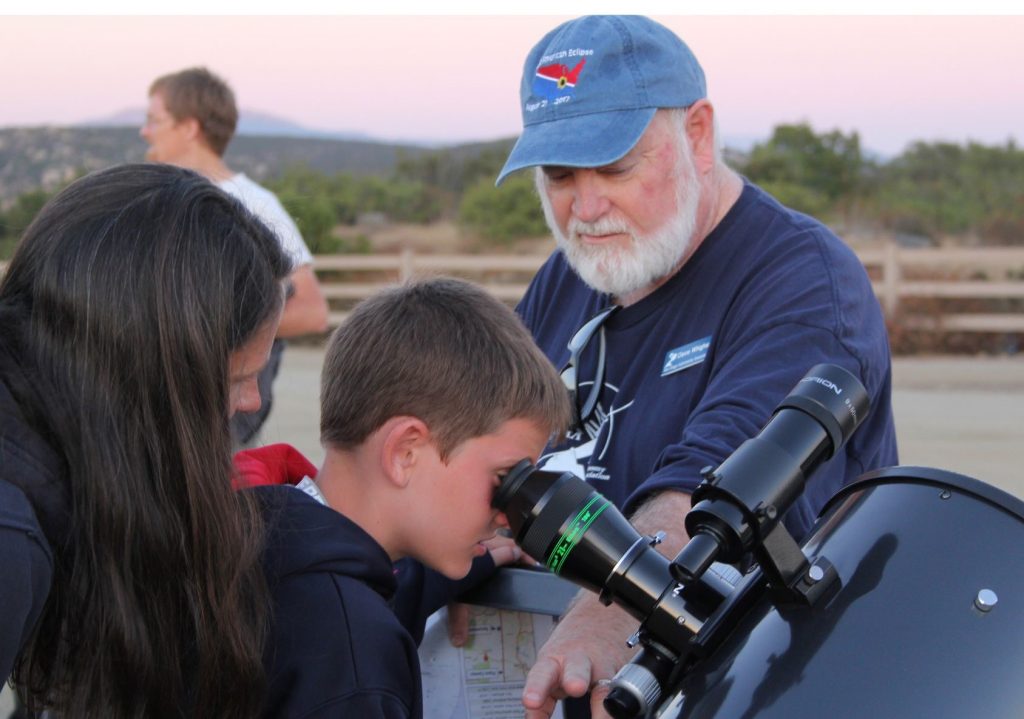 Since March of 2020, and for the foreseeable future the SDAA, has not been able to offer our traditional school outreach programs, including "in class" presentations and after school, evening "star parties." But we are developing ways to interact with the public, students and teachers, in a virtual format.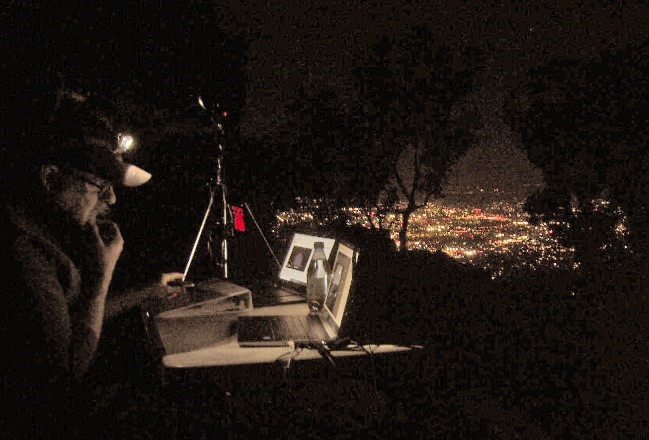 This is where Electronically Assisted Astronomy comes into play! We have embarked upon a new and exciting venture, sharing the sky virtually. This has been a big challenge, but with recent successes the SDAA Outreach Program has been re-invigorated in the last few months. Electronically Assisted Astronomy, or EAA, is the marriage of video astronomy and live streaming technology. We have already reached tens of thousands of folks via the SDAA YouTube channel, and are in the process of developing regular live stream features, plus a program of supporting events. In addition, we will be prepared to help teachers with the development and presentation of class syllabus and material appropriate for their virtual classroom.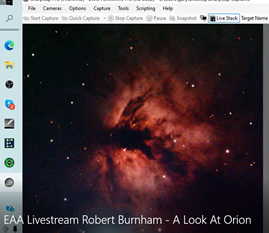 Our EAA, outreach events are hosted in real time by YouTube as a live stream video readily accessible to the general public via the SDAA YouTube channel. After the live stream has ended the video of the event is then available for viewing as well. These videos are on the same channel where we post our monthly meetings and presentations. The EAA complementary content makes for a rich learning environment for public and student alike. Our YouTube link is posted at the bottom of the website home page, or go to our SDAA YouTube channel directly. While on that site, we encourage you to Subscribe to our page to receive notifications of future uploaded and live stream events.
Following the COVID era, the SDAA will resume its traditional, "hands on" outreach program. Furthermore, we will continue to offer an ongoing, online, livestream program, thus making astronomy even more accessible to the general public, students and teachers. Inquiries or requests from teachers are always welcome at the address below.
Send questions or comments to: outreach@sdaa.org