San Diego Astronomy Association (SDAA) sponsors speakers on a wide range of astronomy topics on the third Wednesday of every month at the Mission Trails Regional Park Visitors Center. The Program meeting begins at 7:00 PM. Each attendee receives one free door prize ticket. After announcements and a small amount of business, the audience is treated to the featured presentation. At the close of the meeting the door prizes are presented. The event is open to the public. The Mission Trails Regional Park Visitors Center is at One Fr. Junipero Serra Trail, San Diego CA 92119. Call the park at 619-668-3281 for more information or visit http://www.mtrp.org.
Program meetings may also be held via Zoom, or as hybrid in-person/Zoom meetings. You can register in advance for the next Zoom meeting at the following link:
https://us02web.zoom.us/meeting/register/tZMude-sqz4sGN1qXv7qSlBwnYpgaQEZZ8LU
After registering, you will receive a confirmation email containing information about joining the meeting.
Please contact Dave Wood if you have an questions, comments, or ideas for the Program Meetings.
Meetings since July 2020 are being archived on the SDAA YouTube page.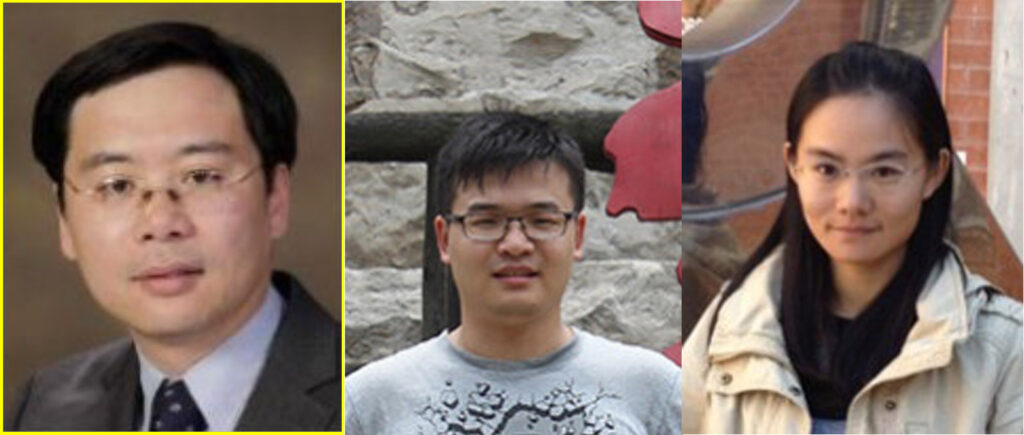 Speakers: Dr. Xiaohui Fan, Dr. Jinyi Yang, Dr. Feige Wang Topic: The Earliest Supermassive Black Holes in the Universe A trio of astronomers from the University of Arizona's Steward Observatory present new results: Regents' Professor Xiaohui Fan "Discovery of the brightest quasar in the early universe", Strittmatter Fellow Dr. Jinyi Yang "Pōniuāʻena", the first known billion solar mass black hole at reionization", and NASA Hubble Fellow Dr. Feige…